Concrete pool pavers, natural stone & pool coping
Installing swimming pool deck paving in Miami Dade County is our specialty! We can work with any type of new pool pavers including marble, natural stone, limestone, travertine pavers, concrete pavers, brick pavers, tiles, concrete – you name it, we can install it! Our team of specialists can help you to choose the right material to remodel your decking or install brand new pool decks! We have been installing pool deck paving for many years for new swimming pools, surrounding patios and hardscape features. Give us a call to discuss your pool pavers project today or request a quote using the form! You can also read this page to learn more about the best options when choosing concrete pavers for your pool area!
We can provide residential and commercial pool pavers in Miami Florida.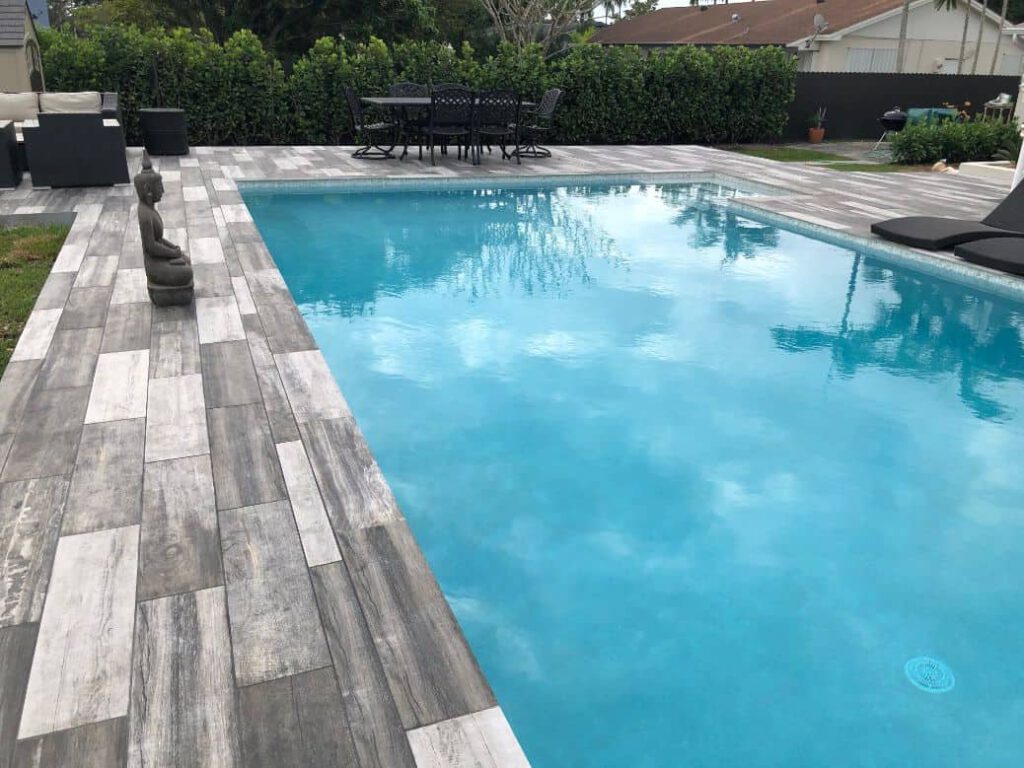 New Pool Pavers Installed
If you are looking for a professional hardscape and paving company to install some top-quality pool pavers, then you have come to the right place! Pool pavers are a great accent to both your pool and your back patio, and they are much less slippery than the typical material used whilst having an in ground pool installed.
When it comes to having pool pavers installed, it is important to make sure that you choose the right hardscape company. Our expert pool paver team will be sure to meet all of your pool paver needs. We will assist you to choose a durable option with our decades experience for your modern home or any style property!
When selecting new pool pavers, cost and durability are 2 major factors in the property owners decision. There are advantages with different types of pool deck pavers. Marble is an exquisite option that will create a magnificent swimming pool area and will be the highest priced material. Travertine pavers are another excellent natural stone option that creates incredible hardscape features and beauty with a lower price tag than marble. Concrete is another option including concrete pavers and stamped concrete. No matter what kind of deck you are dreaming of installing, we have extensive experience with all materials and can get the job done right the first time! Call us today to discuss your decking options in Miami where can help you to pick the best stone for you!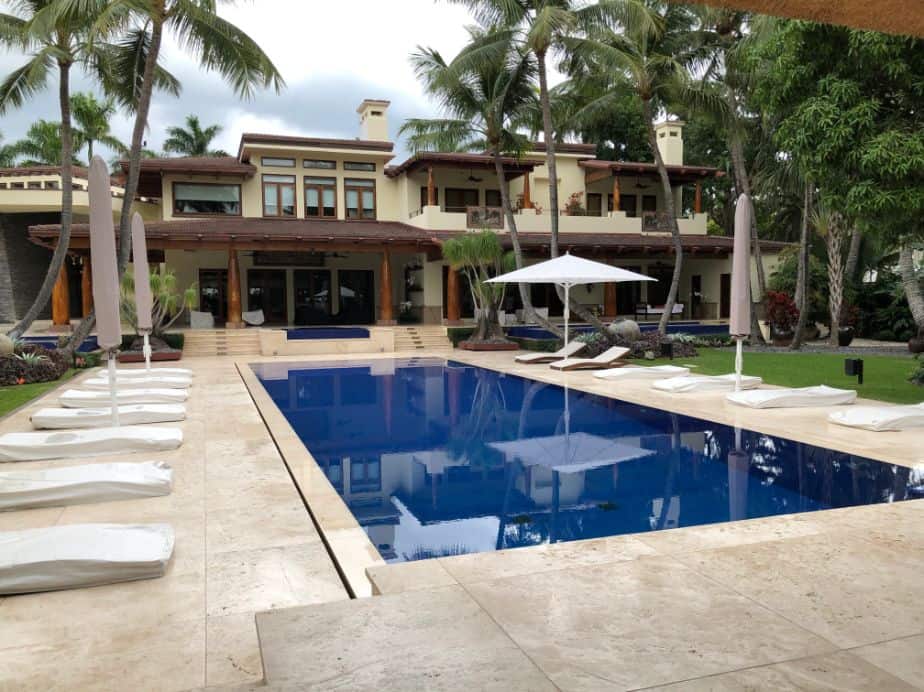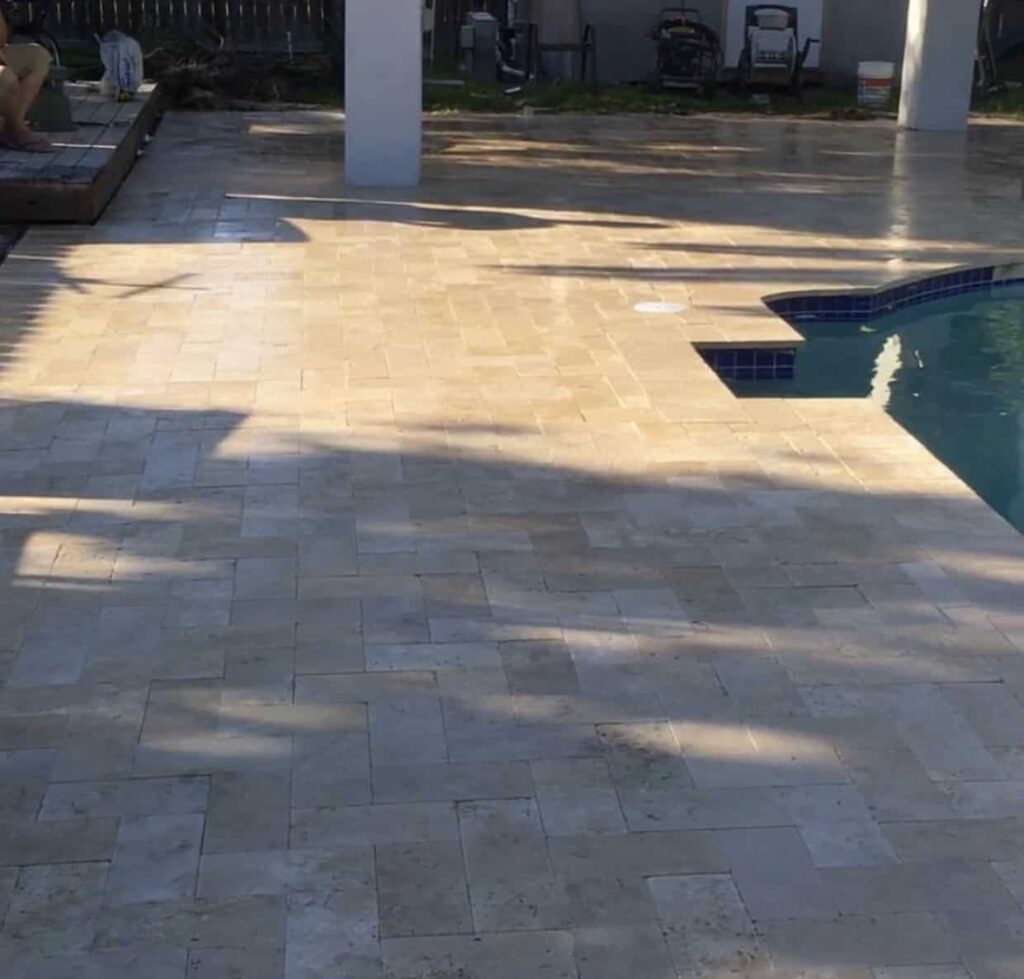 Pool deck improvement is a great solution for a tired outdoor living space. If you are thinking of renovating your swimming pool a perfect option is pool pavers. We can be involved in the complete pool remodeling by working directly with your pool contractor. We also have a preferred list, so if you need recommendations we can help out there too!
Resurfacing involves removing existing materials and installing the new pool deck decoration pavers. Homeowners and commercial property owners love that we can renovate swimming pool decks to look brand new!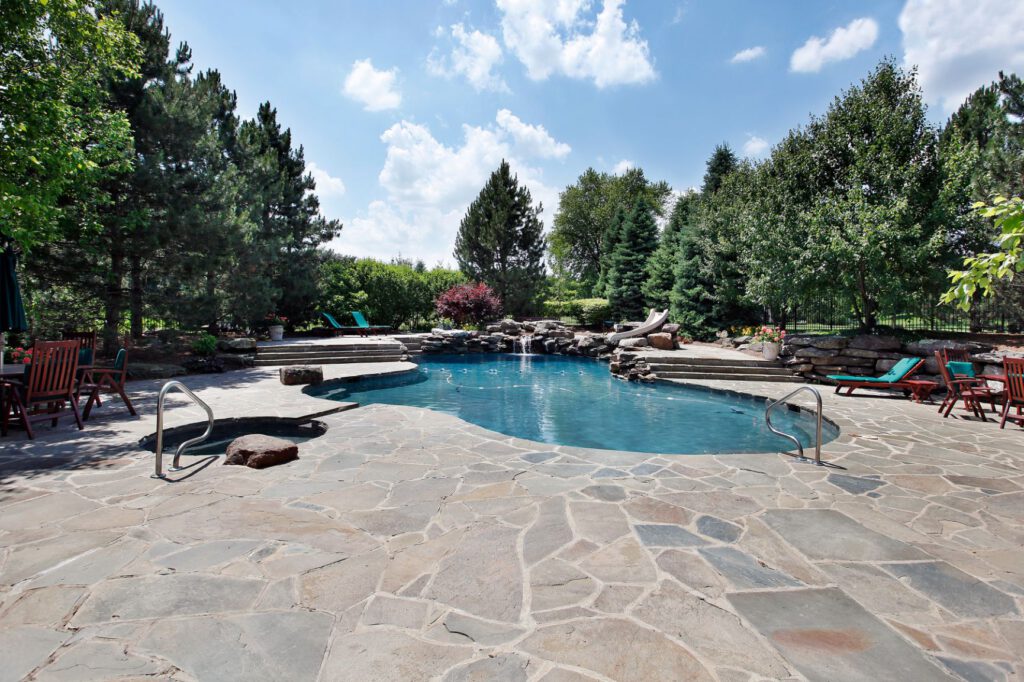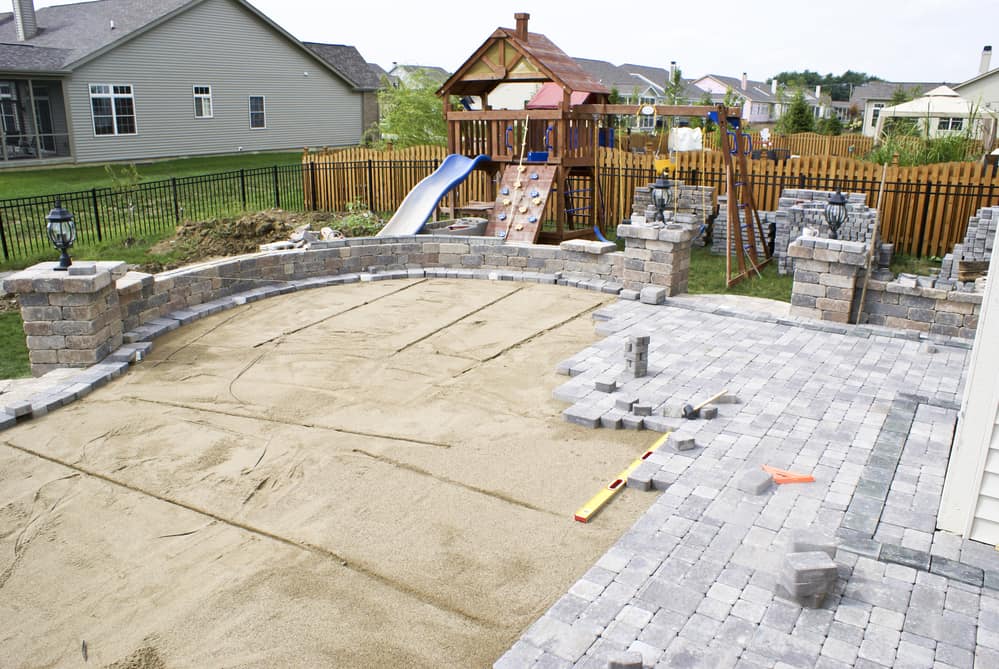 Expert Pool Paver Installation in Miami, FL
We understand that pools are very essential to Florida life. Sometimes the beach is too crowded, and you need something more secluded and private—your backyard pool is the perfect place! Pools are also great for staying cool during those hot summer months (and all year round), and pools are even great for entertaining both your family and guests.
In order to begin the pool paver installation process, you simply need to request a quote. Our staff will be sure to respond quickly and will work closely with you to design your new pool patio and help you choose your pool pavers as well. After we have gone through all of this, our expert pool paver installation team will take care of the rest!
Pool pavers are a great addition to your pool and back patio. They offer a nice touch to your hardscapes, and the pool pavers that you get from Driveway Pavers Miami and Miami Crete are always top quality. If you are looking to have some pool pavers installed, give us a call! We are the best pool paving company in Miami, FL for a reason. From customer satisfaction to expert paving services, even to top quality materials. Driveway Pavers Miami is here to make sure you have beautiful new pool pavers properly installed! 
Call us for a free quote: 305-363-1828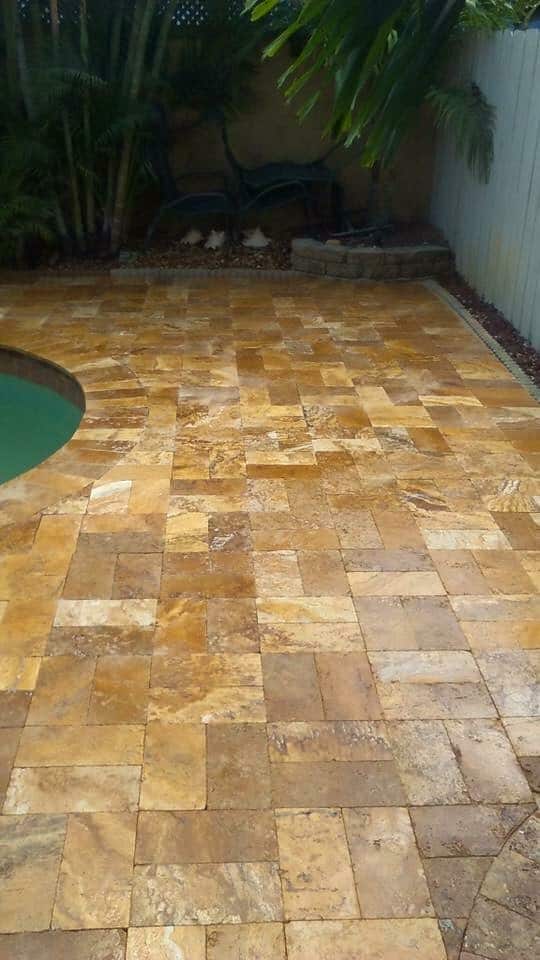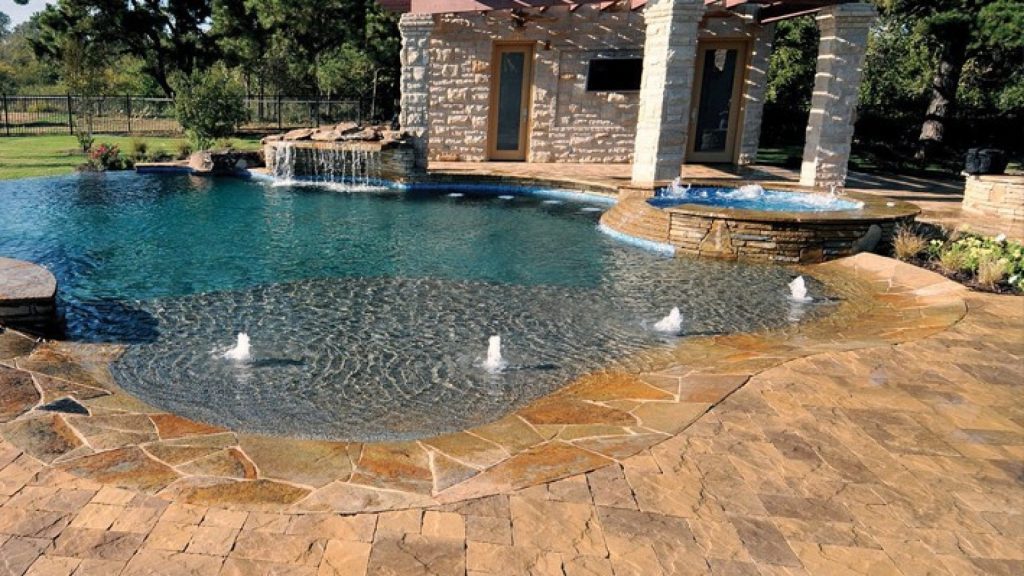 Frequently Asked Questions About Pool Pavers
Concrete pool pavers, natural stone pavers like marble or travertine pool pavers & brick pavers are typically the most common materials we install for pool decking in Miami. Your pool area needs to be safe. These materials have great heat resistance for the Florida sun, will not crack, offer wide array of looks and provide a safe area
It is the edge of the pool deck pavers which surrounds the outside of the pool. The most common style is bullnose of just flat.
Pool deck pavers are extremely durable for the Miami heat & sun. They can last years and years in the outdoor conditions. Homeowners like to choose an option with minimal maintenance and less slippery. Pool paving is the best choice in out opinion!